At the gallery, we are planning various exhibitions main focusing on Japanese paintings. In addition to the exhibits, we sell various artworks (Japanese paintings, Oil paintings, Sumi (ink) paintings, Hanging scrolls, etc). Please consult us when you are looking for artworks in Japan.
–
The exhibition information
"Let's enjoy Japanese Fabric for picture mounts (Hyogu) ."
14 December (Fri) – 16 December (Sun) 2018 12:00~19:00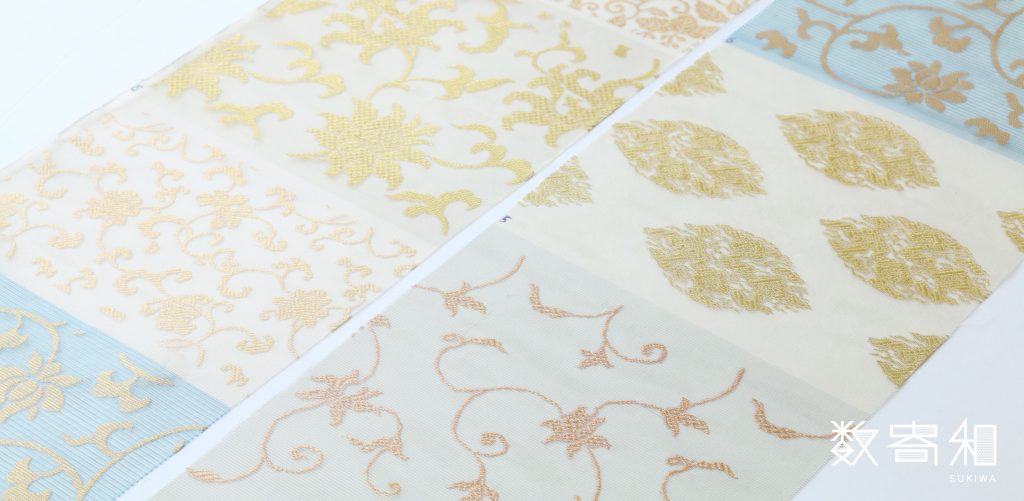 We worked with many types of fabric for picture mounts, from the high-end hand made "Kinran Donsu", to the more affordable mixed-fiber fabric (for example, a mix of synthetic fiber and cotton). With this background, We established Sukiwa Corporation with the intention to promote Japanese traditional culture to as many people as possible.
This time we have planned this event to see Japanese fabrics in fact and let them know about their appeal.
This exhibition related to the Japanese fabrics used for the display of Japanese art. In this exhibition, displays Japanese artworks such as hanging scrolls made with unique mounting, and will held a lecture event about types of Japanese fabric. During the exhibition, you can buy some fabric "Kinran", "Donsu" and plain fabric (some cut selling available) for picture mounts.
Lecture event 
 "Let's know about the Japanese fabric for picture mounts (Hyogu)"
15 December (Sat) 15:00 – 16:00
Japanese fabrics are closely related to traditional Japanese art. We will briefly explain the type of fabric. If you are interested, please join us.
–